Vcevy (pronounced Sevvy) Strekalovsky is the principle architect at Strekalovsky Architecture in downtown Hingham, MA. For the better half of 35 years, Vcevy Strekalovsky has been designing homes, schools, municipal and commercial buildings throughout the South Shore and Cape Cod.  He earned a BA from Middlebury College, a Masters of Architecture from the University of Pennsylvania,a nd studied Civic Design at the University of Edinburgh, all during the 60s, in the era of Kahn, Venturi and Giurgola. Following his studies, Strekalovsky worked at the Boston Redevelopment Authority, focusing on civic design. His present architectural firm in was established over 10 years later, 1978. Strekalovsky, a registered architect in Massachusetts and Connecticut, is also an accomplished artist, which is reflected in his desire to combine art and technology in his work. We recently caught up with the Hingham architect at his office to learn more about his design philosophy and design trends on the South Shore.
What inspired you to be an architect?
I grew up drawing and painting (my Russian father and grandfather painted) and majored in Arts in college, but didn't realize until my senior year (reading "Fountainhead" may have nudged me) that I could combine my interest in art and technology in architecture. I also need the day to day tangible satisfaction of working with people to solve problems. A well designed building can be enjoyed by many people over time, not often the case with other art forms.
If you could sum up your philosophy towards design in 3 principles, what would they be?
For the three most important qualities of architecture one can hark back 2000 years to Vitruvius………"firmitas, utilitas, venustas"…………a timeless building must be solid, useful and beautiful, though styles, programs and attitudes change. A successful design process puts into play to some degree all these factors, whether a deck, house, or complex of many buildings. A good house should sit well on the site and in the community, be inviting to enter, have clearly defined and easily furnished spaces, both public and private, have a clarity of flow, be buildable, sustainable and maintainable, adapt to the needs of the owners through the day and night, and have the flexibility to adapt as the family grows up.
"A good house should sit well on the site and in the community"
In a recent conversation, you mentioned that you tend to stay away from any specific style. Can you elaborate?
Style can be in the details or in the overall character of the house, and an addition or renovation needs to take existing style into account, whether to follow it, counter it, or enhance it. Style goes through cycles, and a new style eventually gets tired. To design a new house in a traditional style works if it is carried out with an understanding of the overall form, proportions and siting of the original, but too often the details are overblown or flattened and the proportions are lost in the attempted replication. There is a simplicity and harmony to most traditional houses that were built from publications widely circulated and understood. A contemporary house needs to satisfy the need for workable spaces, comfort and flow, and be well proportioned and sited, not just make stylistic statements. The modern movement as a reaction to Victorian architecture eventually became just as rigid as what it replaced……………………it can be said that there is a constant pendulum swing from Romantic to Classical taste through time. H. H. Richardson borrowed Romanesque aesthetic and massing to adapt to new civic and public buildings, yet his buildings are unique for their purpose, not replications. They express their materials and their use.
A lot of architects are inspired by other forms of art or engineering, like scuplture, the human body, mechanical systems, etc. Are your designs inspired by anything other than context, or style?
Nature is the source of all design, and awareness of structure, order, relationships, scale and proportion begins with observation of nature. The "Golden Mean" has evolved to explain proportions that are particularly satisfying to most people, and there are many examples in nature, whether trees, the Nautilus shell, etc. When I paint or design, the process is one of continually developing the relationship between the parts, whether a sequence of architectural spaces or painted shapes.
What are the most common types of projects that South Shore homeowners are coming to you with?
Homeowners come to us when it is clear to them that there is value added to their project by involving an experienced design professional who will listen to their needs, analyze their house, and develop a variety of options with three dimensional sketches that enable them to visualize the opportunities. Interestingly a great many owners look for design assistance to assure that the roof lines all work well, as it involves three dimensional geometry. The master plan that is developed, with a cost estimate, enables them to choose a component or the entire plan, and move to the next steps of design development, construction documents, and bidding to a select list of general contractors with whom we have a good relationship and with whom we have completed many projects within budget (and a minimum of change orders).. If they choose to proceed with a portion of the master plan, the work will not preclude them (or a future owner) from carrying out the rest of the plan in the future.
We have designed decks, small renovations and additions, and multimillion dollar new homes, and enjoy it when owners are a large part of the design process……………………..we live close to most of our clients, living and working in Hingham, and have flexibility for meetings or site visits.
The South Shore tends to be very conservative when it comes to residential architecture, where the majority of homes are either capes, colonials or some hybrid of the 2. I realize I may be over simplifying, but do you think the the South Shore vernacular can evolve to more progressive & modern designs?
There is a very conservative architectural tradition on the South Shore, more so than other parts of suburban Boston. I believe that is partly that with likelihood of relocation it is very simple to move between houses of identical room layout, but there is also a tradition of seashore summer houses from various periods that tend to be similar…………"Capes" and "Colonials". There is a unique similarity in streetscape throughout South Shore towns. I think that as the population becomes more diversified in its taste and as the benefits of the SouthShore become clearer to those in inland communities , there will begin to be more interesting architectural variety.
If you had the choice to create a new structure or to fix bad architecture which would you choose?
It's hard to say whether designing a new structure or transforming an old one into something very interesting is more satisfying. Location and context are important… a mundane downtown house may have a great location and with imaginative renovation contribute to the architectural character of a whole street context. In a way, if the shortcomings of a house are obvious the solution can be clearer and likely very successful. A new house offers the opportunity to site it wonderfully to the view and sun, and design the site as an extension of the house so that the whole sequence of arrival in the driveway to entering the house, then connecting the inside to the outside, and opening it to private outdoor space, can be controlled. There is also freedom to determine the character, massing and proportions of a new house that can be contemporary or traditional, whichever is more fitting to the site, context and owner.
 In addition to his architectural works, Vcevy is also an accomplished artist.  You can find some of his work on his website strekalovskyart.com/
Below are some samples of his works.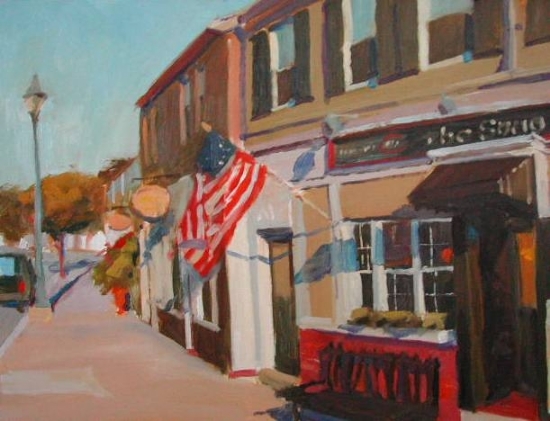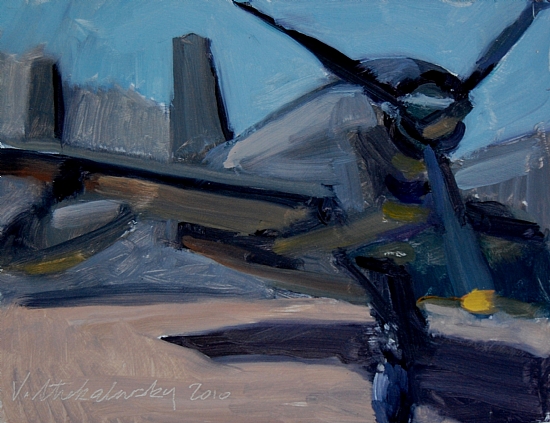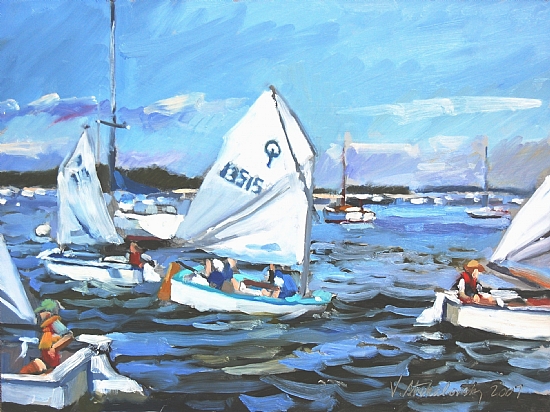 Strekalovsky Architecture
42 North Street
Hingham, MA 02043
T: 781 740 4292
F: 781 740 4279
http://strekalovskyarchitecture.com/
Category: Architecture & Design